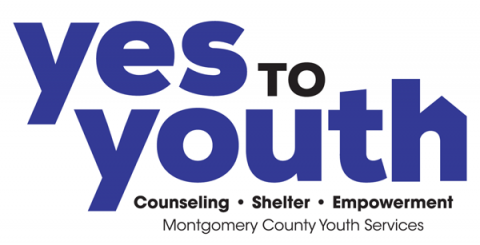 TOMBALL (February 24, 2021) Tomball Regional Health Foundation is proud to announce the funding to Montgomery County Youth Services (MCYS) for the bilingual crisis counselor in the Magnolia Office. MCYS provides crisis counseling, shelter programs, and prevention services to strengthen families, keep youth in school, and prepare them to be productive citizens. A Spanish speaking mental health counselor will provide services to the youth served at the Magnolia Office. This office also serves youth from Tomball and Waller. Counseling will include; individuals, family, and group counseling sessions to assist the young people to cope with depression, anxiety, problems with relationships, school problems, etc. The parents will also learn effective parenting skills to strengthen the family and help the youth stay in school.
The MCYS office in the Magnolia office provides mental health counseling to school aged youth who are suffering from depression, anxiety, suicidal thoughts, family problems, school problems and peer relationship challenges. "We are grateful to Tomball Regional Health Foundation for their grant to support a bilingual behavioral health counselor for the Tomball and surrounding areas, said Dannette Suding, MCYS CEO. COVID has negatively affected many youth's mental and behavioral health and created new barriers for youth suffering from depression, anxiety, isolation, low self- esteem and suicidal ideation. Many youths are reporting negative impacts on their mental health and well-being. With family's members struggling with job loss or lower incomes, youth are feeling the constant challenges their family members are facing. We are so thankful Tomball Regional Health Foundation has recognized the need to care for the youth and their families and their mental and behavioral health in order to promote wellness and enhance the general welfare of these youth. We are proud to be a recipient of the Foundation's grant and proud to be a part of the Tomball area."
From January 1st through November 31, 2020, the YES to YOUTH - MCYS Magnolia office counselors provided Individual, family, and group counseling services to a total of 411 youth and their families, 22 of which were experiencing a severe crisis that threatened the health of the family unit. In 2020, Ivette Gonzalez, the bilingual counselor funded by this request served 257, or 63%, of these clients. School campuses requested more peer support groups in 2020 due to the anxiety and trauma caused to students by the pandemic. Ivette Gonzalez ran 18 different school support groups for a total of 102 sessions over 2020.
Today's youth are presented with many challenges to navigate developmental, psychosocial, and cultural demands placed on youth at risk for a crisis. Families may be further challenged when their children have undeveloped coping and problem-solving skills, impulsiveness, separation issues, family instability, and the need to bond with a peer group. When families and adolescents are in crisis, they are in emotional turmoil and may be unable to manage using normal coping skills. Feelings of anger, frustration, helplessness, anxiety and depression intensify when families struggle with crises such as Hurricane Harvey in 2018, Tropical Storm Imelda in 2019, and the COVID-19 pandemic in 2020. "With all that is going on today anything TRHF can do in our community to improve the mental health of our youth we definitely want to do", said Vicki Clark, TRHF Chairman.
###
Tomball Regional Health Foundation (TRHF) is the new name of the Tomball Hospital Authority (THA). The THA was the owner and operator of the Tomball Regional Medical Center from its founding in 1976 up until its sale in 2011. TRHF's mission is to promote wellness and improve health status for all residents in our communities through programs that enhance access to health care, preventative care and health education. Please visit the new TRHF website at www.trhfoundation.org for more information regarding the foundation.
About Montgomery County Youth Services: Montgomery County Youth Services provides crisis counseling, shelter programs, and prevention services to strengthen families, keep youth in school, and prepare them to be productive citizens. MCYS is not a government agency. We are supported by the generous donations of individuals, organizations, churches, corporations, and foundations in the local community and the greater Houston area. We are a Montgomery County United Way partner and receive funding through the Montgomery County Community Development grant. MCYS also is funded in part through federal, state, and county level grants. http://youthmc.org.