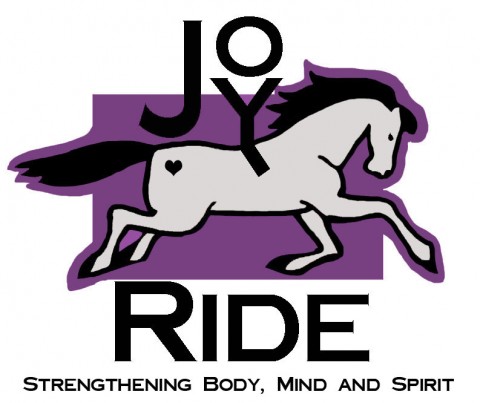 TOMBALL (February 25, 2021) – Tomball Regional Health Foundation (TRHF) is proud to announce the most recent grant to the JoyRide Center to continue their Day Habilitation Program as well as scholarships for the therapeutic horsemanship program in the amount of $65,245.00. JoyRide Center was established in 2009 as a Therapeutic Horsemanship Center with the mission of helping people with different abilities find more joy in life through equine-assisted activities and therapies. JoyRide Center pursues its mission by providing opportunities for all participants to increase competence through the development of functional skills across multiple domains, and to participate productively within a community. Competence and community are integral parts of JoyRide Centers' programs, and this emphasis has facilitated the enrichment of the lives of JoyRide Centers' clients, their families, and our volunteers. In 2013, JoyRide Center established a pilot program for a day habilitation for our young adult riders. The program is highly successful, and has now expanded to four 1/2 days per week.
The goal of our organization is to make the impossible into I'M POSSIBLE for our clients! We are a program that believes horses and the chance to be a productive member of a community help us to learn, grow, and reach our full potential. Our programs include hippotherapy, therapeutic horsemanship, riding competitions, and a Day Habilitation program.
JoyRide Center clients are people with a wide range of (dis)ABILITIES, and pairing them with horses is a wonderful and natural thing. Not only is it an opportunity for fun, but horses walk almost exactly like people with the same rhythm and stride length, so it is also physically therapeutic. Horses are the perfect companions to help people focus on their specific goals; whether that is to gain strength for walking, to improve their minds with problem solving or to learn how to make friends, all while expanding their spirits by sharing the love of a wonderful animal with a group of dedicated volunteers and staff.
Our Day Habilitation clients also benefit from relationships with our horses. The clients in this program are involved with every aspect of running and maintaining a non-profit horsemanship center, including horse care.
"We know that without the gracious hearts of people such as the Tomball Regional Health Foundation, JoyRide would not be able to succeed as it has done. We have been so blessed to be able to have them in our corner. TRHF allows JoyRide to continue our mission of helping people with different abilities find more joy in life." Terri Norris: Development Director JoyRide
TRHF has proudly supported the JoyRide Centres' Therapeutic Horsemanship Program since 2015 and are pleased to continue this support, said Marilyn Kinyo, TRHF CAO. At JoyRide Center, the emphasis is not on the number of clients served, rather on maintaining the highest quality of services that they can provide. Their clients tell them that coming to JoyRide is much more than just a therapy session. They pride themselves on providing a family style atmosphere where clients and their families can make new friends, spend time with old friends and also experience the benefits of the unique therapy they provide. We are so happy and blessed to be able to support such a wonderful organization.
###
Tomball Regional Health Foundation (TRHF) is the new name of the Tomball Hospital Authority (THA). The THA was the owner and operator of the Tomball Regional Medical Center from its founding in 1976 up until its sale in 2011. TRHF's mission is to promote wellness and improve health status for all residents in our communities through programs that enhance access to health care, preventative care and health education. Please visit the new TRHF website at www.trhfoundation.org for more information regarding the foundation.
For More Information on JoyRide Center, please contact us at 281-356-5900 or email Terri Norris at fundraising@joyridecenter.org.