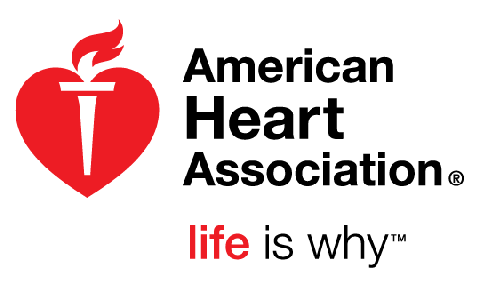 TOMBALL (March 23, 2021) – Tomball Regional Health Foundation (TRHF) is pleased to purchase sixty-two (62) CPR in schools' kits, forty-seven (47) CPR & First Aid Youth Sports Kits, ten (10) CPR & First Aid Anywhere Kits, and eight hundred thirty-two (832) CPR Anytime Kits for use in the Tomball Regional Health Foundation community. This gift will help create a generation of life-saving heroes and well as allow our youth to learn basic lifesaving skills in the class room or from the comfort and privacy of your home or workplace. Plus, CPR Anytime is completely portable, so it is easy to share with family and friends.
Each year, more than 350,000 cardiac arrests occur outside of the hospital and 90% result in death. Immediate bystander CPR can double or triple a person's chance for survival as it keeps blood pumping and flowing to the brain, which can also reduce the risk of brain damage. Yet, not enough people know how to perform CPR or take action in a medical emergency. The AHA's CPR Training Kit Programs are designed for anyone to use or facilitate a CPR training in less than one hour by watching the DVD and practicing on the mini Anne® manikin. This year they've added two new training kits that include First Aid for use with community groups and specifically for youth sports.
"The Cy-Fair Fire Department would like to express our deep gratitude for Tomball Regional Health Foundation's continued partnership. Our training in the community ensures that residents have the necessary tools they need to save a life. The donation of the CPR anytime kits to Cy-Fair Fire Department demonstrates how collaboration between health care providers can elevate health outcomes for our residents," said Jeremy Tidwell, NRP District Chief of EMS Training, Cy-Fair Fire Department.
"CPR is a life-saving technique that helps maintain blood flow to the brain and heart in an emergency situation and can dramatically improve a person's chance of survival. Anyone can learn CPR and everyone should. The Spring ISD elementary physical education teachers are excited about being able to teach Hands-only CPR to their intermediate students. We appreciate Tomball for funding the Community CPR program again, providing over 9,000 Spring ISD 3rd-5th grade students the opportunity to learn CPR," said Lori Carroll, Physical Education & Health Coordinator at Spring ISD.
"We are thrilled to help the American Heart Association share CPR resources and training in our community as well as school districts," said Lynn LeBouef, CEO of Tomball Regional Health Foundation. "This is a fantastic opportunity to help individuals in our community learn the steps necessary to save a life."
###
About the American Heart Association and American Stroke Association - The American Heart Association is devoted to saving people from heart disease and stroke – the two leading causes of death in the world. We team with millions of volunteers to fund innovative research, fight for stronger public health policies, and provide lifesaving tools and information to prevent and treat these diseases. The Dallas-based association is the nation's oldest and largest voluntary organization dedicated to fighting heart disease and stroke. To learn more or to get involved, call 1-800-AHA-USA1, visit heart.org or call any of our offices around the country. Follow us on Facebook and Twitter.
Tomball Regional Health Foundation (TRHF) is the new name of the Tomball Hospital Authority (THA). The THA was the owner and operator of the Tomball Regional Medical Center from its founding in 1976 up until its sale in 2011. TRHF's mission is to promote wellness and improve health status for all residents in our communities through programs that enhance access to health care, preventative care and health education.Please visit the new TRHF website at www.trhfoundation.org for more information regarding the foundation.