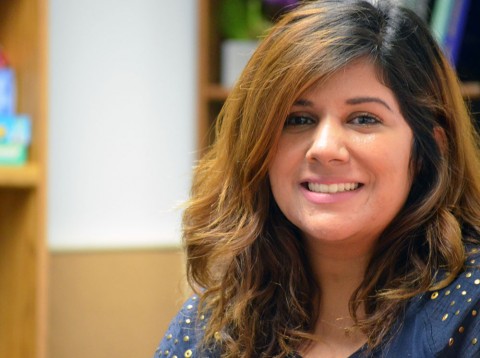 Tomball Regional Health Foundation is pleased to be able to Fund an Additional Bilingual Crisis Counselor at Montgomery County Youth Services in Magnolia, TX
Tomball Regional Health Foundation is proud to announce the funding to Montgomery County Youth Services (MCYS) to hire a new bilingual crisis counselor in the Magnolia Office. MCYS provides crisis counseling, shelter programs, and prevention services to strengthen families, keep youth in school, and prepare them to be productive citizens. A Spanish speaking mental health counselor will provide services to the youth served at the Magnolia Office. This office also serves youth from Tomball and Waller. Counseling will include; individuals, family, and group counseling sessions to assist the young people to cope with depression, anxiety, problems with relationships, school problems, etc. The parents will also learn effective parenting skills to strengthen the family and help the youth stay in school.
The MCYS office in the Magnolia office provides mental health counseling to school aged youth who are suffering from depression, anxiety, suicidal thoughts, family problems, school problems and peer relationship challenges. According to John Bracken, Chief Executive Officer from MCYS, "We are seeing a tremendous increase in the need for counseling services particularly with the growing Hispanic population in the West Montgomery County/Tomball area. This funding from the Tomball Regional Health Foundation will allow us to hire a Hispanic Counselor to provide mental health counseling to youth to keep them out of mental health hospitals and prevent them from entering the Child Protective Services or Juvenile Justice systems."
From July of 2015 through June of 2016 the MCYS Magnolia office counselors provided services to a total of 249 youth and their families, 84 of which were experiencing severe crisis that threatened the mental health of the family unit. MCYS Magnolia counselors provided individual and family counseling to 12 youth from the Tomball area as well with 6 crisis interventions. "We are extremely grateful to the Tomball Regional Health Foundation for recognizing the need for mental health counseling for youth in the West Montgomery County/Greater Tomball area. The funding they have provided will allow us to provide critical mental health counseling to young people who are struggling with depression, anxiety and other challenges facing kids today, said John Bracken."
###
Tomball Regional Health Foundation (TRHF) is the new name of the Tomball Hospital Authority (THA). The THA was the owner and operator of the Tomball Regional Medical Center from its founding in 1976 up until its sale in 2011. TRHF's mission is to promote wellness and improve health status for all residents in our communities through programs that enhance access to health care, preventative care and health education.Please visit the new TRHF website at www.trhfoundation.org for more information regarding the foundation.
About Montgomery County Youth Services: Montgomery County Youth Services provides crisis counseling, shelter programs, and prevention services to strengthen families, keep youth in school, and prepare them to be productive citizens. MCYS is not a government agency. We are supported by the generous donations of individuals, organizations, churches, corporations, and foundations in the local community and the greater Houston area. We are a Montgomery County United Way partner and receive funding through the Montgomery County Community Development grant. MCYS also is funded in part through federal, state, and county level grants. http://youthmc.org