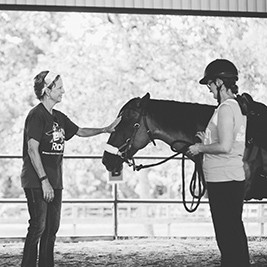 Magnolia, TX - JoyRide Center is thrilled to announce that we have recently received a $15,000 grant from the Tomball Regional Health Foundation.
The purpose of the grant is to replenish the JoyRide tuition assistance fund. According to Alexis Winder, Fundraising Team Leader, "We are thrilled to have been given this opportunity to provide tuition assistance. This grant will allow JoyRide to provide 296 horse therapy sessions and vocational prep classes for client families who may not otherwise be able to afford it."
Thanks to this grant, JoyRide Center is able to provide tuition assistance to interested families beginning in the fall semester. When a family is awarded tuition assistance, half of the total tuition amount is covered for that semester. For example, if the rider is in an hour long class with a fee of $50, tuition assistance would pay for $25 and the family would only need to come up with the additional $25.
...